Tareq Chowdhury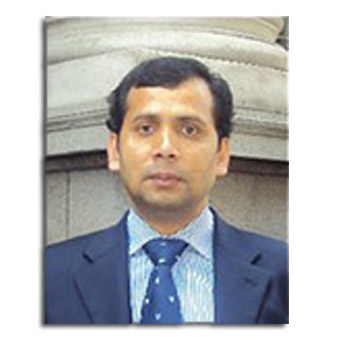 Education
LLB (Hons) 2002
Bar Vocational Course (BVC) 2004
Call to Bar 2004
Converted to Solicitor in 2011.

Tareq Chowdhury is a qualified Barrister. Following the call to the Bar from Honourable Society of Lincoln's Inn in June 2004, he took the opportunity to deal with clients face to face as an OISC registered Adviser. He later on in 2011 he converted to a Solicitor under QLTT. He opened the Kingdom Solicitors in 2011. Tareq Chowdhury has completed his LLB (Honours) and LLM from Rajshahi University Bangladehs. He again did his LLB (Honours) at Wolverhampton University in the U in 2002. He then completed his Bar at University of Northumbria. He has attended hundreds of cases including child contact matters, care proceedings, immigration matter, health and hygiene, civil matters and much more.
He established Immigration Chambers in 2006 (which is OISC regulated) and has over nine years' experience in all aspects of UK immigration and nationality law. His expertise covers the full spectrum of business and employment related immigration as well as personal immigration matters.He has wealth of experience on Child Immigration, Child Contact Order, Housing and employment issues.
Tareq has a reputation for tenacity, reflected in his high level of success in complex cases, which includes first tier tribunals and upper tribunals. Tareq also has in-depth knowledge of human rights and points based system.
Tareq is a member of Immigration Law Practioners' Association (ILPA) and the Bar Council. He regularly offers advice on live ethnic Television Channel. He also writes on Asian Ethnic magazine. He is a member of Bangladesh Bar council and advocate of Bangladesh Courts since 1998.He is a member of the Society of Bangladeshi Solicitors in UK.
Languages: Can fluently speak English and Bengali and understand Hindi and Urdu.